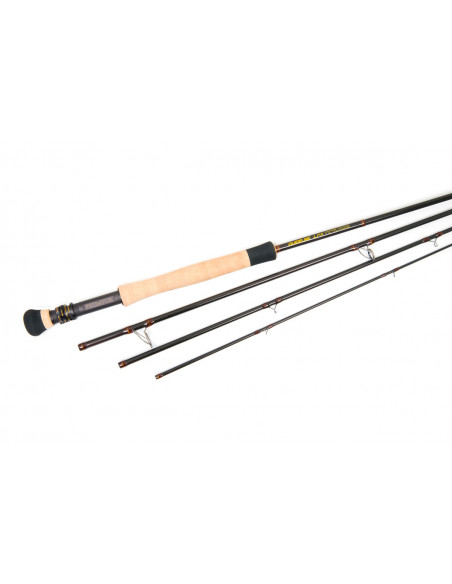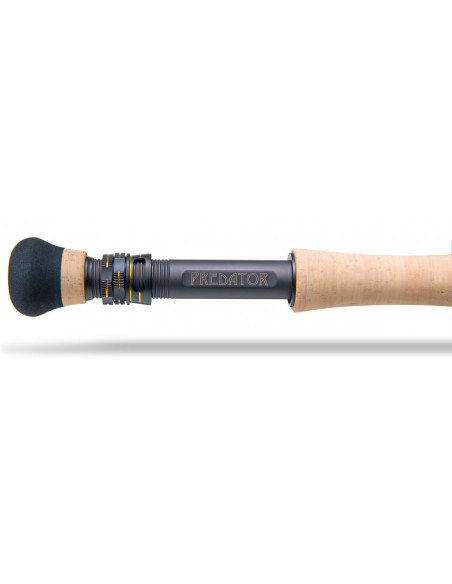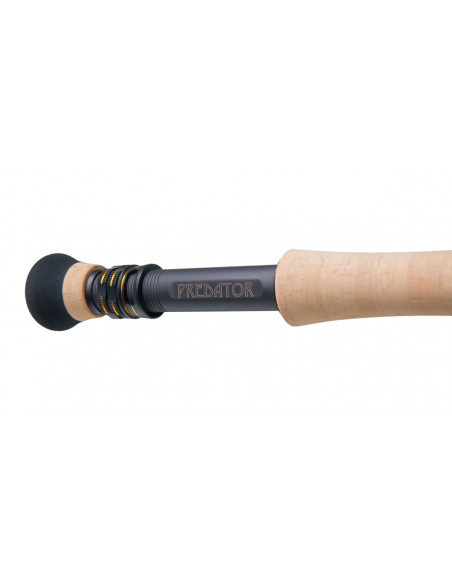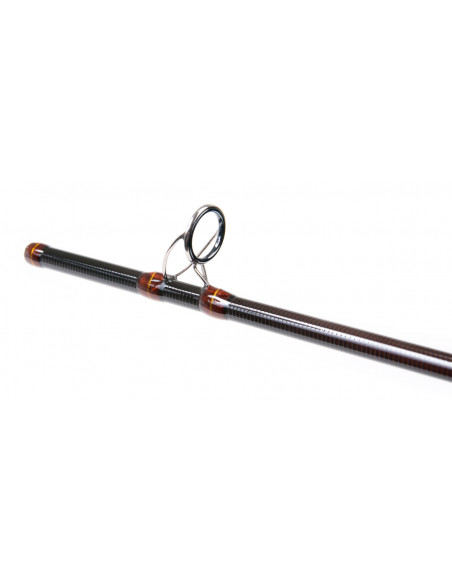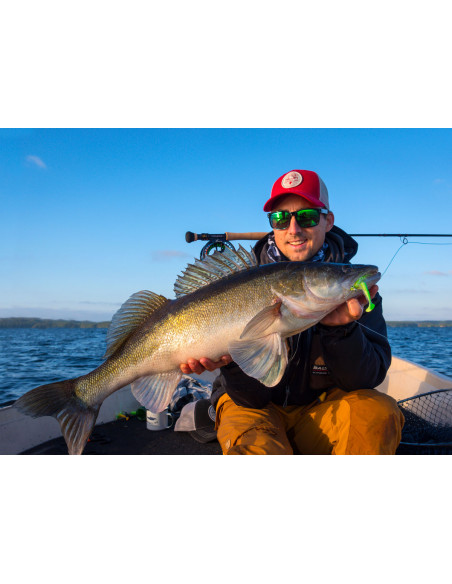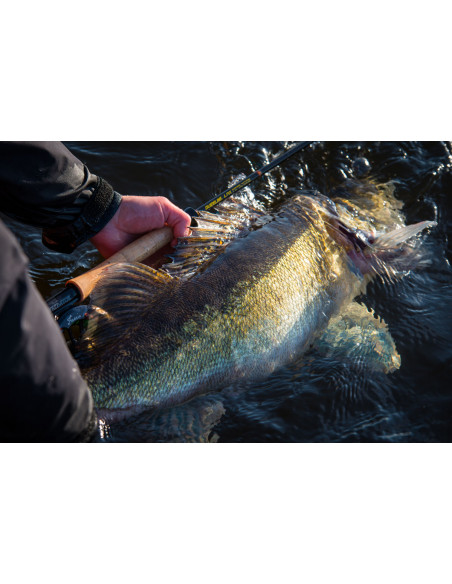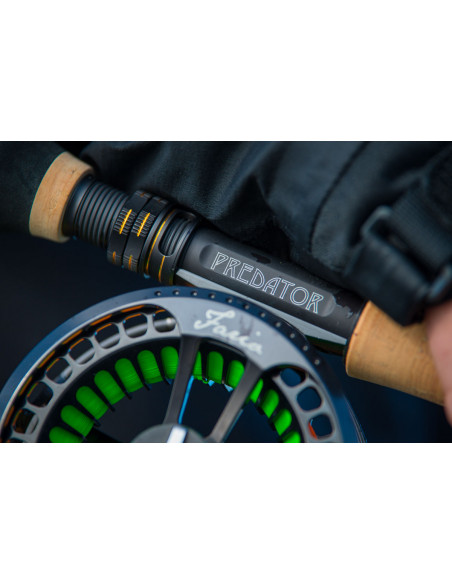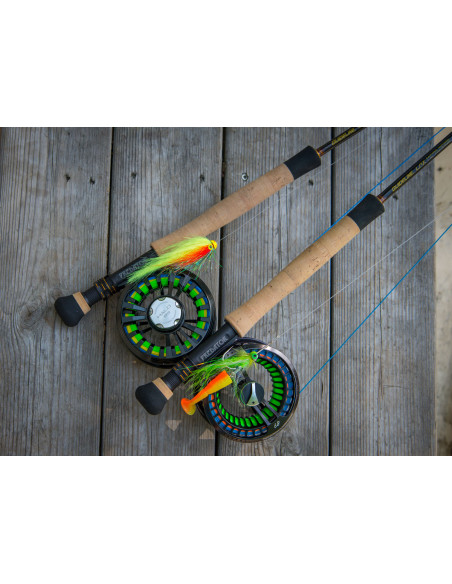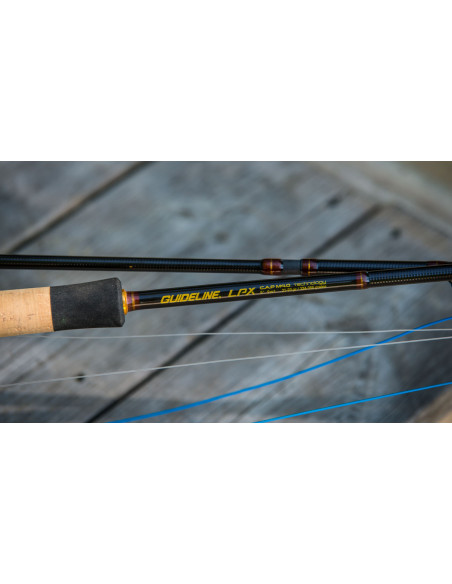 Guideline LPX Predator single hand fly rods is a speciality rod series for large predatory fish with a well-balanced power to be a superb casting rod that doesn't fatigue the angler during long hours.
The action is fast but with a flex and curve that lets you cast and fish big flies with ease.
They feature a high quality cork grip with extra lenght and a reinforced foam front for extra durability, same as on our Coastal rods.
The whole rod speaks ruggedness, with only high quality components and extra large stripper guides if a tangle needs to pass through.
On the heaver line weights we even put classic snake guides for extra strenght.
Available in four different models to cover fishing from perch and smaller predators to big pike and zander in big waters and heavy conditions.
MODELS

LPX Predator 9'0"#6. These are the lightest offerings in the series and the perfect tools for perch, bass and other smaller predators in small to medium waters. Still very potent rods that delivers bulky flies and poppers with authority.

LPX Predator 9'0"#7, #8 and #9. The 9'0"#7 is a delicate rod for lighter pike fishing with slim flies, or when you need to cast bigger flies for perch, bass and pikeperch. The 9´ #8 and #9 are the powerhouse rods for big fish, big flies and when conditions get rough. For extra stability these rods are fitted with classic snake rings.
Rods weight: 
9'0"#6: 94 gr.
9'0"#7: 96 gr.
9'0"#8: 98 gr.
9'0"#9: 99 gr.

DETAILS
• C.A.P M4.0 advanced blank construction technology.
• Powerful and stable action with fast flex and recovery to handle bulky and wind resistant flies.
• Glossy coated deep rusty-brown colored blanks with matching brown wrappings.
• Very light rods with low swing-weight that lets you fish long brutal hours.
• Super grade quality cork grips with EVA front reinforcements to stand the test of time and hard days on the water.
• Matte black hard anodized reel seats with PREDATOR logo to ensure thickest and hardest layer of protective anodizing possible.
• Lightweight and corrosion-resistant Titanium stripper guides with zirconia inserts.
• PVD coated guides in a semi-matte gun smoke strong finish without toxic lead. Single leg on #5 and #6, snake on the heavier rods.
• Delivered with recycled polyester rod bag in a strong polypropylene tube that also has a recycled polyester fabric cover.
• GL ECO-Tech ™, no buffing of blanks that produce harmful dust at production facility.
• Low Toxic Resins: Glues and varnish on the rods have a very low content of harmful substances, better working environment.



C.A.P M4.0™ TECHNOLOGY
C.A.P M4.0™ gives spectacular performance with flawless recovery and unique precision. C.A.P Technology features a Complex Axial Pattern (CAP) paired with unidirectional carbon fiber layups. In CAP, layers of carbon fibers are placed in varying angles to each other to maximize strength and stability in all directions. In a unidirectional non-woven carbon pattern, all fibres run in a single, parallel direction ensuring maximum strength lengthwise. M4.0 ™ is the resin we use in this type of blank construction. The properties of this resin fill the gaps in the carbon cloth more effective than normal resins and has greater strength. It also decreases the overall need for resin in blank construction. Resulting in lighter rods than ever before.