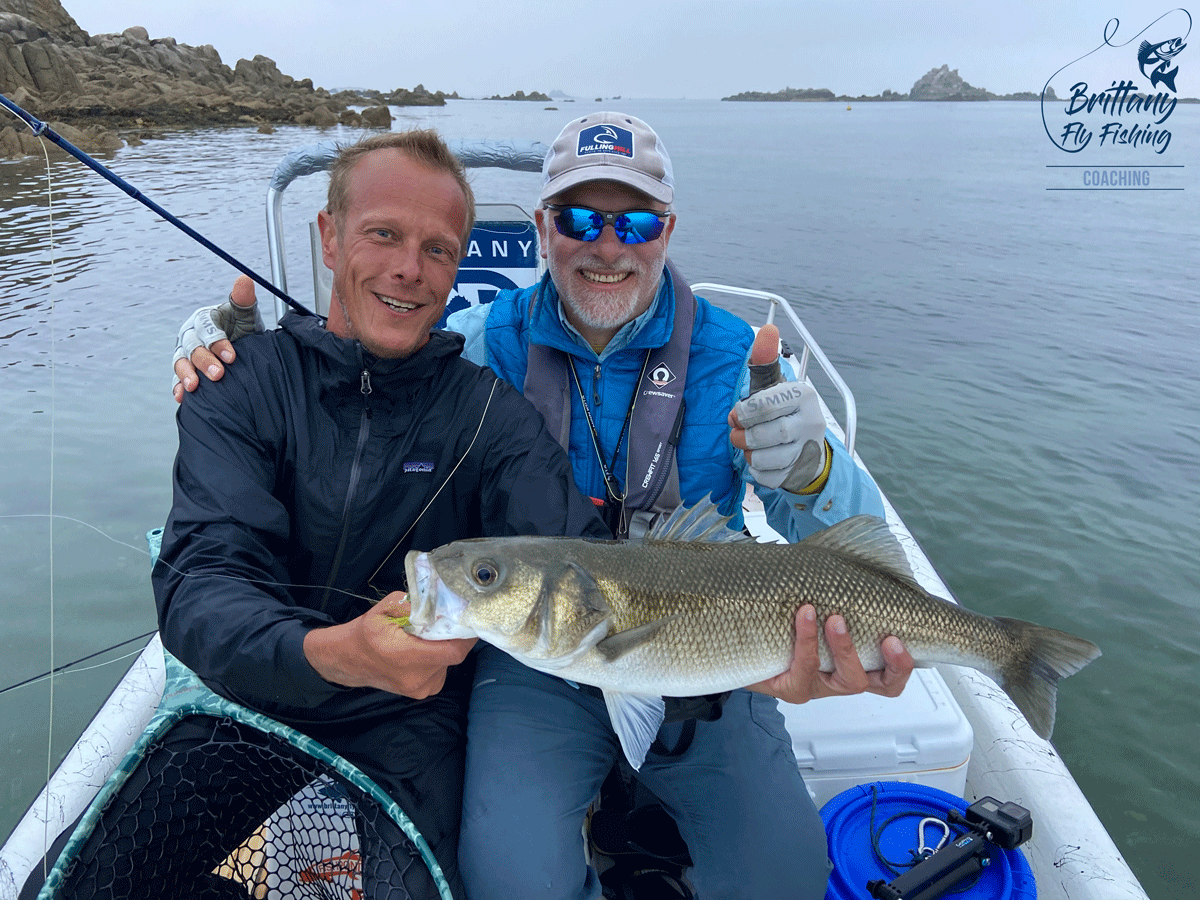 Philippe Dolivet (on the right) - Professionnal fly fishing guide - Sea bass on the fly specialist
Who better than a professional fly fishing guide in activity, to advise you on the choice of fly fishing equipment whether you are a beginner or an expert?
As a specialist for more than 40 years, I have selected for you the best products from my reference brands to enjoy your passion all around the world.  I have made a thorough selection of high quality and innovative products for you, often tested in the field, in real intensive fishing conditions. Not forgetting the many precious accessories that make your life easier on the water's edge and simplify your practice.
First and foremost a specialist in fly fishing for european sea bass, www.brittanyflyshop.com also offers all the equipment for trout fishing in rivers, lakes and reservoirs, for grayling, for predators and for tropical saltwater fly fishing.
A question comes to your mind? A doubt about your choices, need an advice before completing your order?  Call us during working hours to be advised on the best products for you.
If I'm out guiding on the field, I'll call you back or answer you by e-mail as soon as possible. My wife Lydie manages the shop and shipping. She is a sales professional and you can trust her. 
Philippe Dolivet, founder of Brittany Fly Shop